ONLINE BOOKING SYSTEM

Die Buchungen sind garantiert dank der Vorausbezahlung von 10% des Gesamtbetrages.
Um zu buchen, braucht man eine gültige Kreditkarte: im Moment nehmen wir Mastercard, Visa, Amex, JCB und Aura an.

Die Bezahlung wird durch eine verschlüsselte Verbindung mit dem SSL System, so dass niemand kann Ihre Daten und Ihre Kreditkartenummer abfangen.
Alle Personliche Dateien werden durch eine SSL-128bit Sichere Verbindung übertragen. Diese Verbindung ist von Thawte, weltweit Internet Security Leader, authentifiziet.




Hotel Hermitage (P.)Ltd.

<!A href=javascript:openWindow('/image/2_0030589_1_big.jpg')>


Name
Hotel Hermitage (P.)Ltd.

Stadt
Nepal / Sauraha

Kategorie
hostel

Adressen
Reservation Office:Tridevi Marg, Thamel,Kathmandu,Nepal







Privatzimmer von 4,00 EURO pro Person pro Nacht


Kreditkarte
Online Bestellungen
<!A href=javascript:openWindow('/image/2_0030589_2_big.jpg')>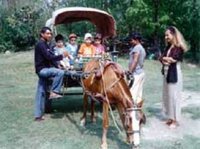 <!A href=javascript:openWindow('/image/2_0030589_3_big.jpg')>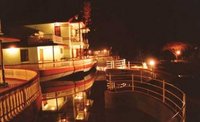 <!A href=javascript:openWindow('/image/2_0030589_4_big.jpg')>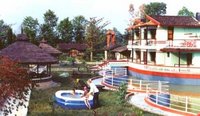 Property Description The Hotel Hermitage is a resort hotel of an international standard in Sauraha Chitwan Nepal. It is located 20 Minutes drive(17KM) away from Bharatpur Airport,10 minutes drive (6 km) away from the town of Tandi Bazar sauraha chowk (East-west highway), 5 minutes drive away (2km) from Chitrasari tourist bus station and just on bank of Chitwan park and 5 minutes walking distance from the park and its Entrance point and Exactly on the bank of Rapti River(River from Mahabharat hill ). boarding the Chitwan National Park with attractive landscape with big open playground, excellent river side location and Largest territory (8 bigha) forest land.The hotel has Nepal's only one designed as the Boathouse. The others structure has cottages, pond, Boating canal, house etc. The hotel resort has cottages of traditional style but with all modern amenities, provided with also tent houses. Two double storied boathouses surrounded by water, a number of cozy huts and 12-roomed guest house make a total 30 rooms of the hotel.As the name of the resort suggests,the tranquil and independent life of hermits can be enjoyed in each of the rooms and practically everywhere inside the Hotel compound, especially its beautiful Organic vegetable, fruits And flowers garden.We manage the tour to experiance the nature,Culture and adventure by various activities such as Elephant safari, Canoe ride, Jeep safari, Village tour, Jungle trek to tarai , Churiya hill and Mahabharat hill.Why Us?The hotel Hermitage is regularly providing quality services to its customer since its establishment from one and half decade and satisfying all the Customer. Since we established it we are running our business as we set our motto' Dedicated and committed to Nature & Culture heritage and Customer Satisfaction '. So as our well experience in industry of tourism We would like to assure you the best possible ways to experience the wildlife and Chitwan National Park area with us. Hotel Hermitage, Indeed, First time it has Nepal's only one Boat Designed house. But It is located exactly on the bank of Rapti river which river is northern part of Boundary of Chitwan national park, private in the hotel area, Panoramic Sun-set view point, Near the center, peace location, and also promise the best Service available. We have Organic vegetable, Fruits and flower garden so as much as possible we are trying to serve Hygienic Organic food. As our spiritual mind and Meditative location recently we are starting regular Meditation everyday to realize who are you and Release the tension if you have any. We have various Types of rooms. Such as 4-roomed cottage, two roomed Cottages, deluxe and super deluxe boathouse. We give you excellent accommodation and make you feel At home. Other Activities We manage there: elephant Safari, Elephant Bathing, Elephant Breeding center Visit. Churiya hill trek, Jeep drive, Jungle walk, Bird watching, Canoe ride, Village walk and much more.Room Types: -Super Deluxe Boat House The Super Deluxe Boat Room has one double and one single bed and already two side balcony(Terrace), Bathtub and on first floor and the house is Surrounded by three side water (Water pond). River,Sun-set, National Park view from roomDeluxe Boat House The Deluxe Boat House Room has twin beds (Two single beds) ground floor and the house is Surrounded by three-side water (Water pond). Private terrace, Garden, National Park, Sun- Set viewCottage Room The Cottage Room has twin beds (Two single beds). One cottage building has two rooms. All rooms are attached bath with hot and Cold water. Private Terrace Garden, Jungle,National Park and Sun- Set view
















Disclaimer: all info and prices are included solely for the convenience of Users.
italian-hostels.com does not guarantee for any info reported on this website.


www.italian-hostels.com
webSolutions by Nereal srl p.iva IT08287760964