italian-hostels.com
Unser Ziel ist die Jungen, die durch die Welt reisen, mit Auskünfte über die Hostels und mit Angaben und Raten für ihre Reisen zu versorgen und ihnen eine preiswerte Möglichkeit zu geben, um ein Bett in einem Schlafsaal oder ein Zimmer zu buchen.

Unser Buchungssystem online gestattet, in Sicherheit in von uns ausgewählten Hostels, Bed & Breakfast und Hotels in allen wichtigen und berühmten Orte der Welt zu buchen.


Italy: 784 Herbergen gefunden

Aeolian Isles (3)

Alghero (18)

Amalfi (6)

Arezzo (7)

Bergamo (12)

Brescia (2)

Cagliari (4)

Castellammare Del Golfo (3)

Catania (10)

Cattolica (3)

Cave (1)

Cesena (2)

Chieti (2)

Chiusi (1)

Civitavecchia (2)

Cosenza (2)

Cuneo (2)

Dorgali (2)

Fiesole (2)

Florenz (111)

Gabicce Mare (3)

Grado (2)

Ischia (6)

Lecce (3)

Macerata (2)

Mailand (59)

Massa (2)

Messina (3)

Montecatini Terme (4)

Montecchio Emilia (2)

Napoli (58)

Nizza Monferrato (2)



Orvieto (2)

Ostuni (3)

Padua (8)

Palermo (8)

Parma (3)

Perugia (10)

Pescara (6)

Pisa (5)

Positano (3)

Ravenna (2)

Reggio Emilia (2)

Rimini (12)

Rom (221)

Saint-vincent (2)

San Gimignano (2)

Santa Teresa Di Gallura (2)

Sassari (3)

Siena (9)

Sorrento (29)

Susa (2)

Syracuse (7)

Terni (2)

Torino (9)

Trento (4)

Ulassai (2)

Venedig (69)

Venice Mestre (2)

Venice Mira (5)

Verona (3)

Viareggio (2)

Vicenza (4)



Alle Stńdte in Italy: (172) ...



ONLINE BOOKING SYSTEM

Die Buchungen sind garantiert dank der Vorausbezahlung von 10% des Gesamtbetrages.
Um zu buchen, braucht man eine gŘltige Kreditkarte: im Moment nehmen wir Mastercard, Visa, Amex, JCB und Aura an.

Die Bezahlung wird durch eine verschlüsselte Verbindung mit dem SSL System, so dass niemand kann Ihre Daten und Ihre Kreditkartenummer abfangen.
Alle Personliche Dateien werden durch eine SSL-128bit Sichere Verbindung übertragen. Diese Verbindung ist von Thawte, weltweit Internet Security Leader, authentifiziet.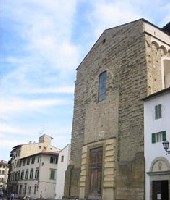 A.P.S. Ospitale delle Rifiorenze

Hostel

Italy
>> Firenze

Piazza Piattellina 1 50100 Firenze

Lage: im Stadtzentrum
tel. +39055216798
Fax: +39055720128
<!B>info@firenzeospitale.it



15 EURO

30 EURO

23+23 EURO

15x3 EURO

15x4 EURO

15x4 EURO


Klick fŘr Preisen und Detailen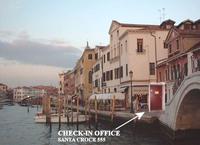 SANTACROCE RESIDENCE

Hostel

Italy
>> Venezia

Santa Croce 555 Venezia

Lage: im Stadtzentrum
SANTACROCE Description Typical Venecian Palace of the 17th century facing the Grand Canal, magic atmosphere, 1 minutes walk from bus/car terminal Piazzale Roma and 3 minutes walk from the train station. The white building of Accademia is sunny, elegant and completely restored.Santacroce 555 has shar ...



Schlafsaal von 32 EURO pro Person pro Nacht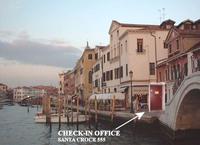 DIMORA SERENISSIMA

Guest house

Italy
>> Venezia

Santa Croce, 555

Lage: im Stadtzentrum



Privatzimmer von 38 EURO pro Person pro Nacht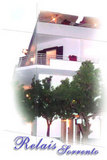 VILLA ORIANA RELAIS

Bed and breakfast

Italy
>> Sorrento

Via Rubinacci, 1

Lage: im Stadtzentrum
tel. +390818782468
Fax: +390815324830
<!B>info@villaoriana.it
Panoramic Villa, immersed in the scents and colours of lemon and orange groves, just a few minutes from the city centre. The villa, with its own entrance and private parking facilities, is on different levels, three reserved for guests only. On the fantastic terrace overlooking the gulf, it is serve ...



50.00 EURO

75.00 EURO

95.00 EURO

110.00 EURO


Klick fŘr Preisen und Detailen