ONLINE BOOKING SYSTEM

Las reservaciones están garantizadas gracias al pago anticipado del 10% del total del costo del puesto cama (más 2 € por costos administrativos del servicio).

Todas las informaciones que recogemos son transmitidas a través de una conexión segura con certificado SSL a 128 bits firmado por Thawte, empresa lider mundial en la certificación de seguridad. El símbolo del candadito que aparece en tu browser indica que estás utilizando una conexión segura.




TORRE DI AMALFI

<!A href=javascript:openWindow('/image/2_0029186_1_big.jpg')>


Nombre
TORRE DI AMALFI

Ciudad
Italy / Amalfi

Categorìa
apartments

Dirección
via Sopramare 58 Pogerola- Amalfi







Alcobas privadas a partir de 42,00 EURO por persona por noche


Tarjetas de crédito aceptadas
Reservaciones en línea
<!A href=javascript:openWindow('/image/2_0029186_2_big.jpg')>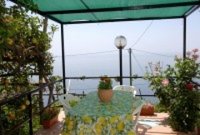 <!A href=javascript:openWindow('/image/2_0029186_3_big.jpg')>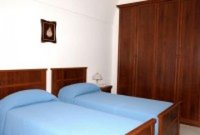 <!A href=javascript:openWindow('/image/2_0029186_4_big.jpg')>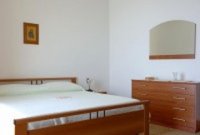 Position: In the heart of Amalfi Coast, and a little bit elevated on the sea and the State Road Amalfitna, Residence Torre di Amalfi looks on the most enchanting area of the Coast of Amalfi and at all the bay of Salerno – the city light in evening-. Cilento Coast is visible in the windily days. The view is extraordinary and you have the sea under your feet and Punta Licosa, (the end of Salerno Gulf) just in front of you. Houses: Two large tourist apartments recently prepared and both looking onto sea.Inside the property, country terraces both looking the sea, with wine yards and great garden covered by plants that links to the most beautiful part of the property: an ancient tower of thousand years looking onto Gulf and that was used to defend inhabitants from Saracen Pirates incursion. Its position is the most panoramic of the area, because people from there needed to see the most part of the gulf in order to advise population when appears pirate shipsIt's possible to go to that tower escorted by the owner and have an look of all the gulf of Salerno.Both apartments have terraces sea view and are independent each other. I apartment: Entrance in living room with kitchen corner and bathroom with shower. Double bedroom with added bed. Total beds 2+1New and fresh house, because of its position. Full furnished and everything is provided. Owner has provided these houses like your residence and so you find everything: Tea service, hairdryer, full furnished kitchen, TVC 28" .. II apartment: Entrance in a corridor, and living room with modern trade: library, table for lunch, sofa and a beautiful TVC 28". Terrace outside looking onto sea. Double bedroom, sea view, with great wardrobe and second double bedroom (same looking) with a little but independent terrace, same view. Bathroom and secondary bathroom as laundry, independent kitchen full furnished, large and with air conditioning. Total beds: 2+2+1(sofa bed).Common spaces A little terrace covered furnished with table and chairs is reserved to guests and all the garden is open and you can stay, rest, walk inside, and go to Amalfi tower to take some pictures, escorted by owner. Car parking inside the private area. Distances: Beaches are reachable also on foot along a staircase that links the little country to the sea in minutes. To return back is better to take bus, from Amalfi to little country. Ticket 1Euro/each and bus stop in front of beach and in the brogue little square, just back to the house. The brogue is back to the house. It belongs to Meddle Age Period and in its little square you'll find restaurants, bar and a little commercial centre. A little staircase (few steps) kinks directly the house to historical centre. Amalfi stands at 4 Km from the house and at 3 Km you'll find the S.S. Amalfitana that links Amalfi (few minutes by car, South direction) and Positano (less than 30 minutes by car North direction). MINIMUM STAY NIGHT 3Euro 30 in case of parking in a private and reserved area.Remarks: home cleanings Euro 30 at end location directly to owner.On August and September Home cleanings Euro 50 at end of location. Cancellation policy: 50% of all amount in case of cencellation arrived between 10-5 days before check IN all amount in case of later cancellation or no-show.
















Disclaimer: all info and prices are included solely for the convenience of Users.
italian-hostels.com does not guarantee for any info reported on this website.


www.italian-hostels.com

<!img src="ip2icons_small/.png" alt="" width="18" > webSolutions by Nereal srl p.iva IT08287760964