ONLINE BOOKING SYSTEM

The booking is guaranteed: you will only have to pay 10% of the booking as a deposit; the rest will be paid when you arrive at the hostel/hotel of your choice.

All bookings are in real-time, secure and guaranteed for the traveler. SSL connection is guaranteed by Thawte, world leader in Internet Security.




Hotel Artuà and Solferino

<!A href=javascript:openWindow('/image/2_0002335_1_big.jpg')>


Name
Hotel Artuà and Solferino

Category
hotel ***

Address
Via Brofferio 3







Private room starting from 32,00 EURO per bed per night


Credit cards accepted
Online bookings
<!A href=javascript:openWindow('/image/2_0002335_2_big.jpg')>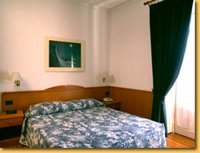 <!A href=javascript:openWindow('/image/2_0002335_3_big.jpg')>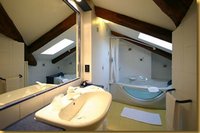 <!A href=javascript:openWindow('/image/2_0002335_4_big.jpg')>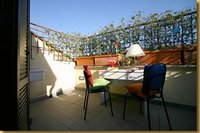 The hotel Artuà & Solferino is situated in one of the most elegant areas of the historical centre of Turin, Piazza Solferino, in a quiet and little street close to the famous Egizio Museum and the Royal Palace.The property is housed on the last floor of a late 19th century liberty building which still preserves some of the peculiarities of its era, such as massive wooden doors with brass knobs, nut-tree and cherry-wood shelves, an ample white marble stairwell with mosaic works and a lift with beautiful old glass doors.The courteous and attentive staff will be pleased to provide you any information you may need and ensure a pleasant and restful stay in Turin.As the hotel has 2 entrances, and the reception is on the fourth floor, it is better if you ring on the handphone of the main entrance in Via Brofferio n°3.STANDARD ROOMS ARE CHIPPER AND WITHOUTH BREAKFASTCOMFORTS ROOM ARE BETTER AND WITH BREAKFAST If you have more questions about the rate, the Hotel,the city , or anythink in general, please let me know how we can help.For have a secure booking Provide your credit card detail just for secure the booking (WE DON'T CHARGE YOUR CREDIT CARD IN ADVANCE), then is possible cancel withouth penality until 7 days before arrival at noon, after this line if you cancel or fail to arrive , we charge your credit card for 1 night every 3 booked, with a minimum of 1 night.In this case is possible use this amount like a credit for a future reservation before 1 year .Thank youDario&Nadia Hotel Artua'&Solferino
















Disclaimer: all info and prices are included solely for the convenience of Users.
italian-hostels.com does not guarantee for any info reported on this website.


www.italian-hostels.com

<!img src="ip2icons_small/.png" alt="" width="18" > webSolutions by Nereal srl p.iva IT08287760964