ONLINE BOOKING SYSTEM

The booking is guaranteed: you will only have to pay 10% of the booking as a deposit; the rest will be paid when you arrive at the hostel/hotel of your choice.

All bookings are in real-time, secure and guaranteed for the traveler. SSL connection is guaranteed by Thawte, world leader in Internet Security.




Temuujin's Guesthouse

<!A href=javascript:openWindow('/image/2_0031326_1_big.jpg')>


Name
Temuujin's Guesthouse

City
Mongolia / Ulaanbaatar

Category
guest house

Address
Sukhbaatar District, 11th Subdistrict, Bldg #15, A,







Shared room starting from 3,00 EURO per bed per night


Credit cards accepted
Online bookings
<!A href=javascript:openWindow('/image/2_0031326_2_big.jpg')>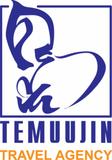 <!A href=javascript:openWindow('/image/2_0031326_3_big.jpg')>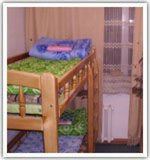 <!A href=javascript:openWindow('/image/2_0031326_4_big.jpg')>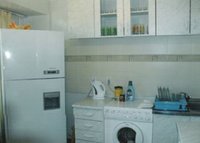 Temuujin's GuesthouseBuilding No.7 between Central Post Office, Flower Center and Mungun Zaviya Store, just in front of Russian Embassy, in 200m from French Embassy, we are in the Peace Avenue so from your window you can see Peace Avenue.We offer the best service and the cheapest price. It is pleasure to let you know that friendly family's home furnished with latest model and decoration is always open to dear travelers and guests. The Temuujin's Guesthouse is situated in the heart of Ulaanbaatar city on the Peace Avenue, between State Department Store and Mungun Zaviya, just in front of Russian Embassy and behind French Embassy. Belgian ' Chez Bernard' cafe is just in our building. By visiting to Temuujin's Guesthouse and Tours as a guest, you will feel safety environment, healthy condition, reasonable prices, quality services, business goals, enjoyable evening and unforgettable memories.Our guesthouse has 8 dorm beds in every room with comfortable conditions. The room category is as follows: 3 dorm rooms, comfortable dining room, completely furnished kitchen and bathroom with all necessary facilities, and storage/luggage rooms. Our breakfasts are always free! Guesthouse has all necessary facilities such as TV with satellite cable, Internet connection and telephone service. Moreover, there are modern kitchen and bathroom, and an information boards containing our services and tours across of Mongolia , as well as an advertisement board presenting travel-related news. Also, we have three guesthouses and two hotels in the center of Ulaanbaatar city. Every guesthouse have only 24 dorm beds in three rooms (8 x 3 = 24) for your comfortability.Also we offer many different guided tours across all of Mongolia and other services such as visa, air and train tickets etc. We have Arabic, English, French, Korean and Russian languages speaking professional and experienced tour guides. For your service we have two 5-doors Toyota Mark-II cars, two 5 doors Nissan Primera cars and one Mitsubishi Delica minivan. Our drivers have more than 10 years of experience in tourism sector. Welcome to Mongolia and enjoy your stay with us!
















Disclaimer: all info and prices are included solely for the convenience of Users.
italian-hostels.com does not guarantee for any info reported on this website.


www.italian-hostels.com
webSolutions by Nereal srl p.iva IT08287760964