italian-hostels.com is one of the best websites to find budget accomodations all over the world.

This website is fully devoted to visitors who need a fast and easy way to find, compare and book accomodations all over the world



Romania: 19 Hostels found

Brasov (4)

Bucharest (9)

Oradea (1)

Sibiu (3)

Techirghiol (1)

Vama Veche (1)





ONLINE BOOKING SYSTEM

The booking is guaranteed: you will only have to pay 10% of the booking as a deposit; the rest will be paid when you arrive at the hostel/hotel of your choice.

All bookings are in real-time, secure and guaranteed for the traveler. SSL connection is guaranteed by Thawte, world leader in Internet Security.





CBoss Hostel

Hostel

Romania
>> Bucharest

1 Parcului Bl.K3 Sc.4 Ap.2

HOSTEL CBOSS was completely renovated in 2004. So we can offer you a clean, nice, comfortable and convenient place. And we can convince you that our hostel is the best in Romania. There are many restaurants, pubs, supermarkets near our hostel. You will be sure to meet a lot of kind friends everywher ...



Private room starting from 16 EURO per bed per night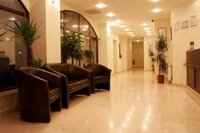 Trianon Hotel

Hotel ***

Romania
>> Bucharest

9 Grigore Cobalcescu




Private room starting from 40 EURO per bed per night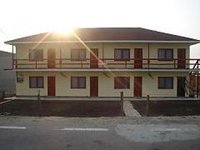 Vila Doriana

Hostel

Romania
>> Vama Veche

Dn 39, Iesire Vama Veche




Private room starting from 10 EURO per bed per night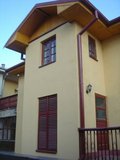 Lucky House Hostel

Hostel

Romania
>> Bucharest

74th Popa Stoica din Farcas streer, 3rd District, Bucharest




Shared room starting from 14 EURO per bed per night