italian-hostels.com is one of the best websites to find budget accomodations all over the world.

This website is fully devoted to visitors who need a fast and easy way to find, compare and book accomodations all over the world



Peru: 65 Hostels found

Arequipa (7)

Cusco (22)

Huaraz (3)

Lima (28)

Nazca (1)

Ollataytambo (2)

Punta Hermosa (1)

Yanama (1)





ONLINE BOOKING SYSTEM

The booking is guaranteed: you will only have to pay 10% of the booking as a deposit; the rest will be paid when you arrive at the hostel/hotel of your choice.

All bookings are in real-time, secure and guaranteed for the traveler. SSL connection is guaranteed by Thawte, world leader in Internet Security.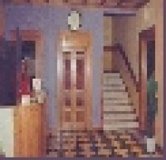 Bonbini Hostal 3*

Hostel

Peru
>> Lima

Jr. Cailloma # 209 Lima

Welcome to the Bonbini Hostel category 3* a place where you will find a harborer ambience and a careful personal attention.Our carpeted rooms were created to offer confort and relax they count with bathtub hot water, programmed music, Tv color - cable too. We have a reception sistem connected with a ...



Private room starting from 19 EURO per bed per night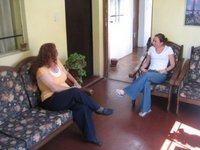 Lodge Misky Wasi

Bed and breakfast

Peru
>> Arequipa

Av.Ricardo Palma 207 Umacollo




Private room starting from 2 EURO per bed per night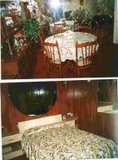 Alojamiento Residencial Machu Picchu

Hostel

Peru
>> Lima

Jr. Machu Picchu 128, Maranga, San Miguel

Welcome to Machu Picchu Suites. We are located in Lima, Perú, close to the International Airport Jorge Chávez (10 minutes away) in a quiet residential neighbourhood of San Miguel. We are surrounded by important avenues with easy access to the Historical Center, Miraflores, San Isidro, Monterrico and ...



Private room starting from 9 EURO per bed per night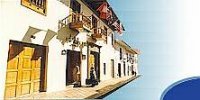 Los Andes de America Hotel

Hotel ***

Peru
>> Cusco

Calle Garcilaso 236

Los Andes de América Hoteles una combinación única de la infraestructura moderna y arquitectura colonial. Localizado en el corazón de la ciudad de Cuzco, en donde la sombra de sus antepasados vaga en sus calles y monumentos misteriosos. Estamos en el centro del capital arqueológico de América del su ...



Private room starting from 55 EURO per bed per night